vi segnaliamo questa nuova uscita discografica del Pacoloni Ensemble
descrizione al link : https://www.brilliantclassics.com/articles/a/adriaan-smout-thysius-lute-book/
un estratto qui sotto:
The Thysius Lute Book is one of the most important and substantial collections of lute music from the 16th and 17th century. The collector was Adriaan Joriszoon Smout, Dutch philosopher, teacher and preacher, who brought together a staggering amount of 900 compositions in 522 folios. The music in the collection is a reflection of the musical taste of the day, which was a melting pot of styles from all over Europe, and gives us a glimpse of what domestic music making was in the Golden Age.
The works are for a variety of instruments, and the present recording offers works for 1, 2, 3 and even 4 lutes. The forms are mainly dances, composed on a basso ostinato, as well as instrumental versions of popular songs.
The Pacoloni Ensemble is an Italian group specialized in the research and performance of music for the lute, whether solo or in ensemble. The excellent liner notes are offered in both English and Italian.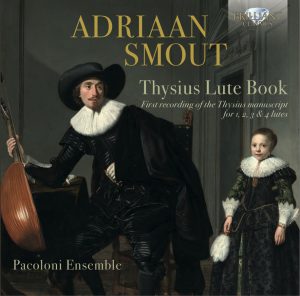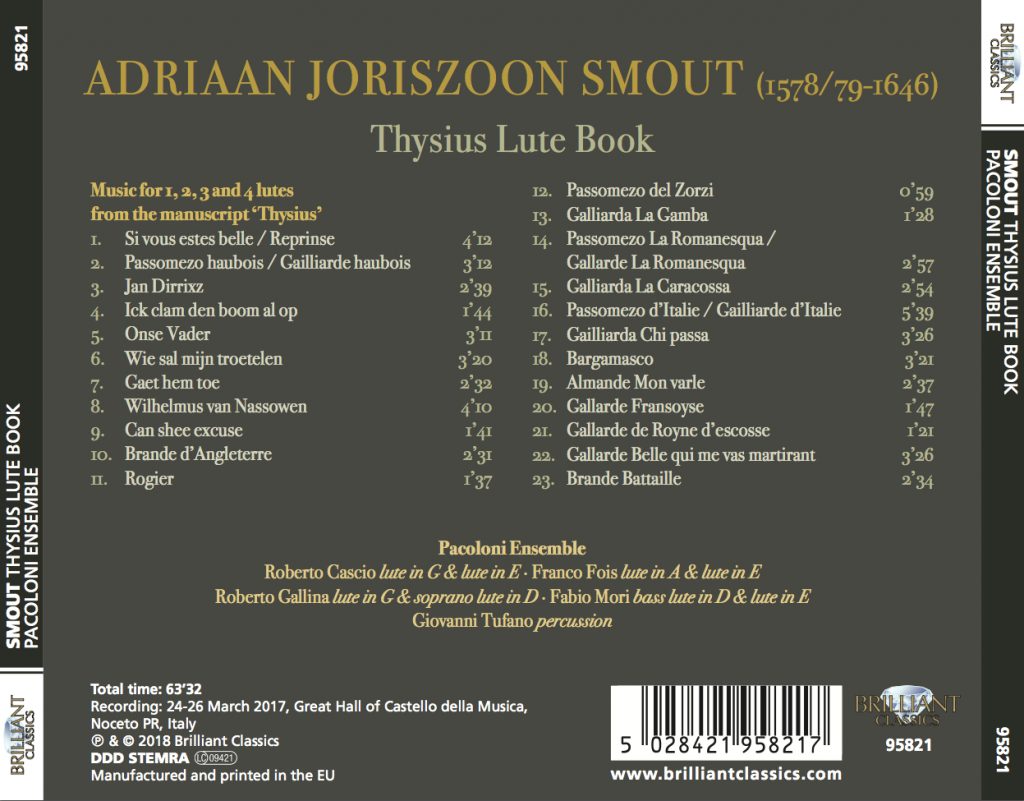 Thysius lute Book